SupraTrack GPS Fleet Management Systems
Fleet Management constitutes the running of vehicles that are owned by a company, private or Government body that are provided to its employees for personal or business use.
Managing a fleet of vehicles can be quite a daunting task irrespective of the size, keeping track of where all your vehicles are, who is driving which vehicle, their fuel levels, periodic servicing and maintenance, mechanical status, their certification etc can be challenging.
Not too long ago commercial fleet operators used to communicate and locate their vehicles and drivers by passing messages to and fro through other drivers and base and vice-versa, some sent out search parties and so on.
As technology advanced two radio systems were installed at various bases throughout the country where drivers could communicate with fleet managers and operators. As the evolution continued, fleet operators issued their drivers with mobile phones to aid in communication. These operators had to rely on the honesty of their drivers to confirm their location, engine load and the general condition of the vehicle they are driving.
SupraTrack in association with these legacy systems introduces a GPS based Fleet Management System that aims to simplify and automate the approach fleet managers or operators manage vehicles and assets in their fleet.
SupraTrack fleet management system contains all the essential tools to effectively control all the vehicles and assets in your fleet, ensuring proper vehicle maintenance throughout your fleet. As you might probably beware by now, it's a web-based system. Some of the most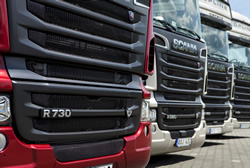 important features are
Real time tracking is an essential fleet management tool that helps the fleet manager or operator to feel a sense of safe security knowing the exact location of their vehicles at all times. This also helps to monitor each movement, specific locations, use of fuel engine and general condition of the vehicle thereby enhancing productivity.
The fleet maintenance system keeps track of when certain vehicles have been serviced, requires servicing at a future date or indeed overdue. This web application helps to monitor and document all the vehicle maintenance information, such as mileage, engine hours, road worthy certificates, insurance, tax validity and so on. This, it does for all the vehicles irrespective of the number in the fleet. This asset will greatly assist and notify you when certain maintenance upkeep is ready to be performed, to ensure it from becoming past and overdue.
The supraTrack fleet management system includes an alert tool that notifies the fleet manager of any possible delays or issues that may have occurred. Individuals need real-time information to keep the system of vehicles running and moving properly.
The benefits of using SupraTrack Fleet Management systems are being able to accurately keep track of vehicles in a fleet and provide the best decisions for operation, this helps decrease the cost of vehicle and fleet management

Remote Engine Management & Actual Vehicle Data
SupraTrack offers an Advanced Service where data stored in the on-board computer of the vehicle can be downloaded and transmitted along with your GPS data and sent to your desktop for analysis.
You may probably be asking yourself this question, do I really need this?
If you are thinking this way, well just hold your breath and read on as the answer will soon become clearer.
The Society of Automotive Engineers [(SAE) these are the professionals that draw up standards in the automobile industry] stated that all cars and light trucks built for sale in the United States after 1996 and those in the European Union from 2001 for petrol and 2003 for diesel are required to be OBD-II (On Board Diagnostics) compliant. This is a very condensed and well simplified form.
The Europrean Union means countries in the EU as of that time, however various countries have their own standards
An OBD-II compliant vehicle can use any of the five communication protocols:
ISO14230-4 (also known as Keyword Protocol 2000)
and more recently, ISO15765-4/SAE J2480 (a variant of CAN)
Trucks, Busses & Heavy Equipment
The SAE J1587/J1708 network has been used for medium to heavy duty commercial vehicles for the past 20 years and now, thankfully the six major European Truck manufacturers which are
Daimler the owners of Mercedes-Benz, Freightliner Trucks, Orion Bus, Thomas Built Buses, Western Star Trucks, Mitsubishi Fuso & Detroit Diesel
MAN
Volvo/Renault
DAF
Iveco
Scania
have jointly developed the SAE J1939 which has replaced these 2 protocols.
This is a list of American trucks that currently support the J1939
| | | | |
| --- | --- | --- | --- |
| Volvo Trucks | MACK | John Deere | Caterpillar |
| Detroit Diesel | Nissan Diesel | Kubota | Freightliner |
| DongFeng | SinoTruck | Daimler Trucks | Navistar etc. |


and of course the European and majority of the Asias.
Chances are, your truck or heavy equipment will be in this group and will be using the J1939. Are you still wondering what all this is about? Wait a minute
These networks and protocols has a host of benefits that will probably change the way you communicate with your vehicles, they provide you with detailed real-time information about the engine, emission, electronics etc.  and stores them in the vehicles ECU as listed
Engine Hours
Engine hour meters are used for warranty, maintenance scheduling and billing in both combustion and electric motors that do not effectively track usage in miles. Typical examples are in heavy equipment such as dozers, excavators etc. Most hour meter installations will have the counter activated whenever the ignition is set to on. Since the ignition can be on without the engine running to power accessories or while servicing, this type of installation will sometimes give a false count of actual engine run time. A modern alternative or the on-board computer counts engine revolution (RPM) via a sensor, and only logs time if the engine is actually running. This may probably help your warranty & billing issues
Engine Load
Engine Load is a measurement of how hard an engine is working and is measured in percentage (%). In the simplest form, coasting downhill (free) is considered very low engine load whereas pulling a weighted trailer uphill is considered high engine load. From this value you can deduce when the vehicle is overloaded.
Idle Hours
Idle Engine Time is when the vehicles ignition is on and the engine is running but the vehicles speed is at 0mph.
PTO
PTO (Power Take Off) is usually found in trucks,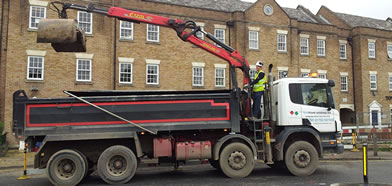 tractors or heavy equipment. This when power from the vehicle's engine is transferred to other parts of the vehicle or attached accessories such as when a tipper truck is tipping or a plough attached to a farm tractor. In simplicity when the engine is engaged but the power is not focused on just moving the vehicle, see illustration
There are usually two readings thus PTO Engaged and PTO Hours, if it's Engaged the OBD logs how many hours it's been Engaged or working for, example a tractor ploughing a farm land, probably helps in billing
Trans Oil Temp.
This is the temperature of the Transmission Oil. Most vehicles have this feature missing on their dashboard. Probably the only way to find out about this is when it goes wrong and your mechanic tells you the temperature was excessive
Coolant Level
This tells you the level of coolant (water) in the water tank of the vehicle, this is data is not usually found the dash board but you may alerted by a warning light if it's too low
Coolant Temperature
The Engine Coolant Temperature derived from the engine coolant temperature sensor or a cylinder head temperature sensor tells you the current temperature of the engine. Most vehicles have this displayed on the dash board.
Oil Level
Engine oil level can be measured manually by using the dipstick. If it's too low the oil pressure warning light will come on but if it's too high?
When an engine is over filled with oil, the weights on the crank shaft come in contact with the oil and acts like an egg beater, as the engine runs, the oil will start to turn to foam. When this happens the lubrication ability of the oil is diminished and will cause the moving parts to come in contact with each other resulting in smoking and blowing the seals such as head gaskets etc.
Oil Pressure
Engine Oil pressure is quite different from Engine Oil level but the 2 are somewhat interrelated. The first signs of problems may be a flickering oil pressure warning light or a low oil pressure reading on a dash board, that's if your vehicle is equipped with one. If these warnings are ignored, the next clue may be valve clatter, as the hydraulic lifters or lash adjusters are starved for oil and ingest air. If all these are ignored, the next sound may be knocking noises from the rod bearings, which will eventually be followed by dead silence as the engine seizes and the vehicle coasts to a stop and of course an expensive trip to the garage or the mechanics
Fuel Level
this tells you the nominal current fuel level fill capacity as a measured in percentage of the maximum and is displayed on dashboard
Total Fuel
This is different from the fuel level and represents the actual total amount of fuel in the fuel tank as measured in gallons or litres, on many vehicles this is not available on the dash board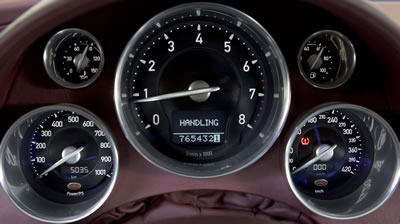 Fuel Economy (mpg)
This is about the rate fuel consumed and normally measured as mile to the gallon(MPG)
Fuel Rate
This is the rate at which fuel is consumed by the engine measured in gallons per hour or litre per hour.
Idle Fuel
the amount fuel being consumed while the vehicles engine is running and doing nothing (idling)
Fuel Pressure
The fuel injection system in a vehicle must supply fuel to the vehicles engine with a constant pressure and it's done by the fuel pressure regulator. When this malfunctions the obvious sign is high fuel consumption among others
Engine RPM
The Engine Revolutions Per Minute(RPM) is the number of times the crank shaft turns or rotates every one minute. This is displayed in the tachometer (rev counter) of the dashboard and has markings indicating a safe range of rotation speeds. Pushing a vehicle at high RPM for a prolonged period may cause inadequate lubrication and eventual breakdown of the engine
Braking G-force
most inputs from the driver to the car should be smooth and aggressive braking is something that separates good drivers from the average ones. Harsh breaking or excessive braking as some will like to term is measured as Braking G-force, this is when a driver applies more force than the normal on the brakes of the vehicle (at once brake). This usually indicates signs of an accident, accident avoidance or just bad driving. Think of tyre wear, brake pads, brake discs etc.
Brake Pressure
this is the pressure exerted on the vehicles brakes.
Brake Position
as suggested by its name, it is the position of the brake pedal as read by the sensors when the event was logged
Throttle Position
The Throttle Position, similar to the above, shows how wide the throttle(gas) or accelerator is opened or closed in other words how low the accelerator pedal is pressed
Battery
The current battery state that's if it is fully charged or approaching the end of its life. The strength of the vehicles Battery is displayed in percentage
It also logs the voltage of the battery on the vehicle
Malfunction Lamp
The malfunction indicator lamp or MIL is a warning light usually found in the instrument panel as an icon of an engine block to indicate malfunction in the engine
Intake Temperature
The Air Intake Temperature uses a sensor located in the air cleaner duct and helps the vehicles on-board computer regulate the exhaust gas recirculation. It checks the temperature of the air circulating through the exhaust system and adjusts the air to fuel mixture for optimal performance to obtain a smooth run of the engine. 
If the intake air temperature sensor is malfunctioning, the vehicles on board computer may think the air is warmer or colder than it actually is, causing it to miscalculate the air to fuel mixture. The result may be too little or too much fuel mixture, this causes the engine to idle poorly when cold and surges forward when warm, a jerking effect.
Air Pressure
The Air Pressure which is also known as the Manifold Air or Absolute Pressure (MAP) measures the air intake pressure in the manifold and presents this data to the engine's Engine Control Module (ECM) which it uses to determine the engine's air mass flow rate to calculate engine load and timing advance, which in turn determines the fuel required for optimal combustion
Turbo Pressure
This is very similar in operation to the Air Pressure as discussed above but on the turbo unit
and many many more
Engine Fault and error codes
Machines are prone to develop faults as they work, some obvious others elusive but which ever way they come, the vehicles OBD traps and stores them as codes. There are numerous fault codes which are accessible through the vehicles OBD (On Board Diagnostics)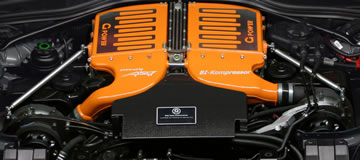 that facilitates in repairs, servicing and optimising the vehicles engine
As you may probably be aware by now, not all these features, functions and information are provided on your dashboard, the only way to get this data is to use a diagnostic machine, well, that was then
You might probably be thinking can I have access to all this data and if possible sent over to me at the comfy of my desktop?
SupraTrack will provide you with all the above mentioned data and more, in addition to your regular vehicles GPS data irrespective of where the vehicle is or where you are.
If you still haven't figured out the benefits of using SupraTrack Advanced Service yet, below is a recap
Accurate vehicle diagnosis ensures effective, durable and straightforward repairs, because you know exactly the problem affecting your vehicle, it will spend less time with the mechanics and will always be on the road working, after all that's the reason it was purchased in the first place
Short vehicle inspection time will guarantee the unnecessary need for your mechanic to do try and error on your vehicle
Elimination of purchasing unnecessary vehicle (spare) parts
Early vehicle maintenance opportunity example your truck can develop a fault many hundreds of miles away, by the time it gets to base the part would have been ordered and your mechanics get straight to work on it thereby reducing the amount of time the vehicle will be out of service
Remember fixing smaller problems on time avoids bigger problems from developing. Fixing small problems usually cost much lesser, picking up or detecting a fault in its earliest stage is the key
Implementing our Simple and reliable vehicle management ensures an advantage of continuously monitoring the engine remotely, thanks to supraTracks permanent on board vehicle diagnostic equipment, your fleet will be reliable and eliminates the need of unknowingly waiting for the vehicle to completely break-down to take action
Greater fuel efficiency: some people care about the environment and are mindful of their vehicles carbon (co) emissions but if you are not that inclined or let's say, eco-friendly, don't despair, you'll save a lot on fuel & maintenance cost. As they say poorly maintained engines consumes a lot of fuel
Affordable:
By employing supraTrack Remote Engine Management you are assured there will be no nasty surprises
if you're wondering whether or not your vehicle is supported just call or contact us and we will be honoured to assits you. Remember this service is not limited to trucks or heavy equipment only, it's also available to cars 4 X 4 and all vehicles
For further reading on OBD, below is a list of resources from our partners or just call us
Engine Error Codes
OBD Technical Resources
Interperating OBD Scan data
Tips on Fleet Management
Truck Idling
Heavy Equipment
Heavy equipment owners/operators in developing and emerging economies are challenged with a peculiar business and operational risk. Operators in these economies lack the necessary information and technical knowhow required to operate these machines at optimal levels. This leads to frequent and unexpected breakdowns. These avoidable breakdowns results in significant operational costs due to the high cost of parts and specialized labour required to resolve these breakdowns. The breakdowns disrupts business and thus erodes business margins.
Considering the severity of these risks, it is important for owner/operators to identify and implement relevant processes to mitigate or address the risk. Risk management is an important aspect of good business that is often ignored. The initial cost required to take a proactive look at business is minimal compared to the cost incurred when these processes are ignored.
The heavy equipment machinery is built to last for a lifetime and their engines should not incur such frequent break downs. It's usually a catalogue of events that build up and leads to these frequent failures. A proactive look at the business and operational model will help owners/operators identify and rectify smaller problems timely before they escalate. In fact, most of the routine problems might also be minimized or eradicated if owners get access to relevant operational information. These heavy equipments are typically stationed at remote mining and construction sites. Therefore, it can be difficult to get access to the necessary information required for optimal operation. The current process requires owners/operators to rely on information provided by onsite personnel.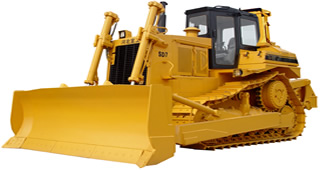 These updates are typically inaccurate and are not delivered timely. This results in inefficient operations, frequent breakdowns as small issues go undetected, unreported or even ignored sometimes.
The GPS Tracking System is an effective risk management tool that can give owners/operators the necessary information required for optimal operations. The Tracker has the capability of locating, tracking the movement, and transmitting engine activity of the equipment.
We at SupraTrack offers an enhanced solution that incorporates all the functionality of the basic GPS tracking device (location, speed, opened/closed doors, engine on/off, immobilising etc ......) and the engine management of the equipment. Our Engine Management System taps into the equipment's on-board computer reading all the engine analysis and status as provided by the manufacturer and transmit them to our Device Communication Servers which are then presented to you for further analysis.
Data such as the Engine Temperature, coolant level, fuel level, fuel pressure, hydraulic oil level & temperature, the engine's RPM [the number of revolutions the crank shaft makes, measured per minute (this is what tells you whether the engine is actually working or not, probably helps in disputing billing issues)]. In the event when your equipment starts generating faults, these are recorded or logged by the equipment's on-board computer in the form of codes, these codes can be read by our devices and transmitted to you for further actions. That is recording and transmitting the data as it happens at an interval of your choice.
It is important to note that our device does not write to your equipment's system and thereby does not interfere with the equipments normal operations. We connect our device to a designated OBD port where the manufacturer of your equipment has made available for the collection of this sort of data by law. This in its simplest form can be likened to you having your own diagnostic machine permanently attached to your equipment and collecting data. Due to the remote environments where these types of equipment operate, there is usually very limited GSM (mobile/cell phone) network coverage, our devices can store up to 90 days of activity or data and transmitted as soon as GSM reception is available.
If you have any queries just contact us and we will be as helpful as always.